Top Veterinary Syrup Franchise In India
Top Veterinary Syrup Franchise In India – According to the CAGR report, the Indian animal healthcare sector is expected to grow up to 8.7%  in the coming five next years. So, if you are thinking of starting your business in the Top Veterinary Syrup Franchise in India. Then you can contact Uniray Lifesciences. Our company has an extensive range of veterinary syrup at affordable rates.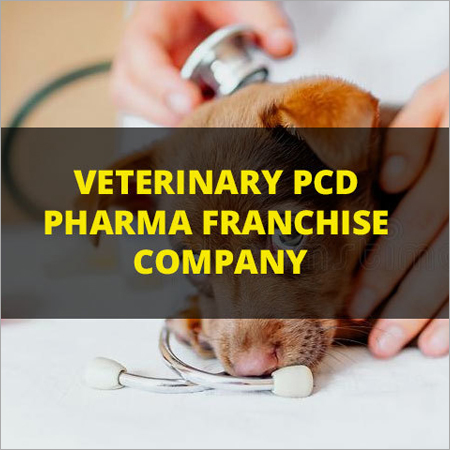 Since the White and Green Revolution hits India, Animal husbandry has witnessed many changes in a positive way. The current veterinary sector of India is approximately 5,500 crores. There are many small and big divisions within the Animal Healthcare Sector. However, the data is clearly showing the rising demand for animal or veterinary syrups and other pharma range across India.
Uniray Lifesciences is paying close attention to the current demand in the market specifically for the veterinary pharma range. This is an amazing opportunity for all the people to start their own business that not only has a high return on investment but it also required low investment to begin with. However, if you have any queries for us, feel free to Uniray either by calling us at 9779455201 or mailing us at uniraylifesciences@gmail.com.
An Overview | Veterinary Industry Of India
The Indian Veterinary Industry is also referred to Animal Health Industry. The whole industry of Animal Health is under the supervision of the Central Drug Standard Control Organisation (CDSCO). However, there are other departments that take care of specific areas within the Veterinary industry, For instance –
Technical Aspect in the case of pharma products is managed by the Department Of Animal Husbandry.
Indian Insitute Of Veterinary Science (IVRI) focuses on biological and further evaluation studies.
The AYUSH Ministry is responsible for veterinary medicines specifically herbal contemporary medicines.
The Veterinary Industry is normally sharing specific percentages for different species such as – Approximately 50% for livestock animals, 35% is shared by poultry, 8% for companion animals, 5% for marine, and the rest 1% for other animals. The demand for overall livestock and several govt policies is the reason for the increasing demand for products.
Also, there is a division on the basis of Animal Health medicines, for instance –
Nutritional Range – 40%
Anti-Parasitic Range – 20
Anti-bacterial Range – 17%  are the major contributors to the current veterinary product demand in the market.
Invest In The Most Reliable And Top Veterinary Syrup Company in India
Beginning your business career with one of the best Veterinary PCD Pharma Franchises is the best decision you can make right now. Uniray Lifesciences has already made its name at the top of ayurvedic companies in India by providing a highly effective, safe, and pure herbal product range. With expanding economy, lead to the increasing cost of livestock, especially pharma products. Increasing demand can be recorded across almost all the states of the country.
Also, to overcome the approaching demand, it is high time to invest in a good earning-yielding franchise. Veterinary syrups are quite commonly used or prescribed by respected doctors. Mostly, there is a limited stock which causes inflation in price. To overcome the shortcomings of the current market, Uniray Lifesceicnes is here with a business opportunity by investing in a PCD Franchise for veterinary syrups. However, Uniray Lifesciences is making it easier for associates to acquire its veterinary PCD Franchise. The targeted locations are
Chandigarh
Himachal Pradesh
Punjab
Haryana
Jammu and Kashmir
Delhi
Uttar Pradesh
Bihar
Rajasthan
Gujarat
Tamil Nadu
Kerala
Orissa
Highlights Of Working With Uniray Lifesciences
Uniray Lifesciences started its journey in the year 2012 with a mission of offering a premium quality pharma range. The overall range is quite diverse and has numerous sub-categories for several categories. Being a customer-centric company, Uniray Lifesciences is able to deliver the best services to its customers without fail. Also, mainly our company deals with two facilities – PCD Franchise and third party manufacturing. Following is the list of perks/highlights of working with Uniray Lifesciences –
First of all, The company has an ISO-certified manufacturing plant. Also, it has WHO-GMP certification.
Secondly, there is already a large network of franchise associates across India. It has medical representatives, suppliers, etc.
Thirdly, The team of Uniray Lifesciences is highly skilled and professional.
Most importantly, The veterinary industry is witnessing rapid growth.
The entire veterinary syrup range is manufactured under strict supervision and Uniray only uses authentic and 100% pure raw materials.
The pharma range comes in Leakage-proof packaging.
Other Fringe benefits – All the associates of Uniray's franchise will get exclusive monopoly rights. It means you will be able to distribute and promote products without any company's permission. Uniray Lifesciences will also give support such as promotional tools such as pens, diaries, notepads, etc for free. Exciting gifts on achieving targeted
So, be a part of the rising and Top Veterinary Syrup Franchise In India – Uniray Lifesciences!
CONTACT DETAILS
Name – Uniray Lifesciences
Contact Number – +91 98153 40201
Email Address – uniraylifesciences@gmail.com
Registered Address – Shop Number – 6 to 9, Ground Floor, Guru Kripa Complex, Palam Enclave, Zirakpur, SAS Nagar, Punjab, India, Pin – 140603
TOP SEARCHED KEYWORDS
Veterinary Syrup Companies In India
Best Veterinary Syrup Companies In India