Veterinary PCD Franchise Company
Veterinary PCD Franchise Company – Are you thinking of investing in the best Veterinary PCD Franchise Company in India? Uniray Lifesciences is here with an amazing platform to start off your journey as a successful business person. Veterinary Sector is highly competitive yet Uniray is ruling the industry by focusing on premium quality pharma range at affordable rates. We are offering the most reliable Veterinary Pharma Franchise across India.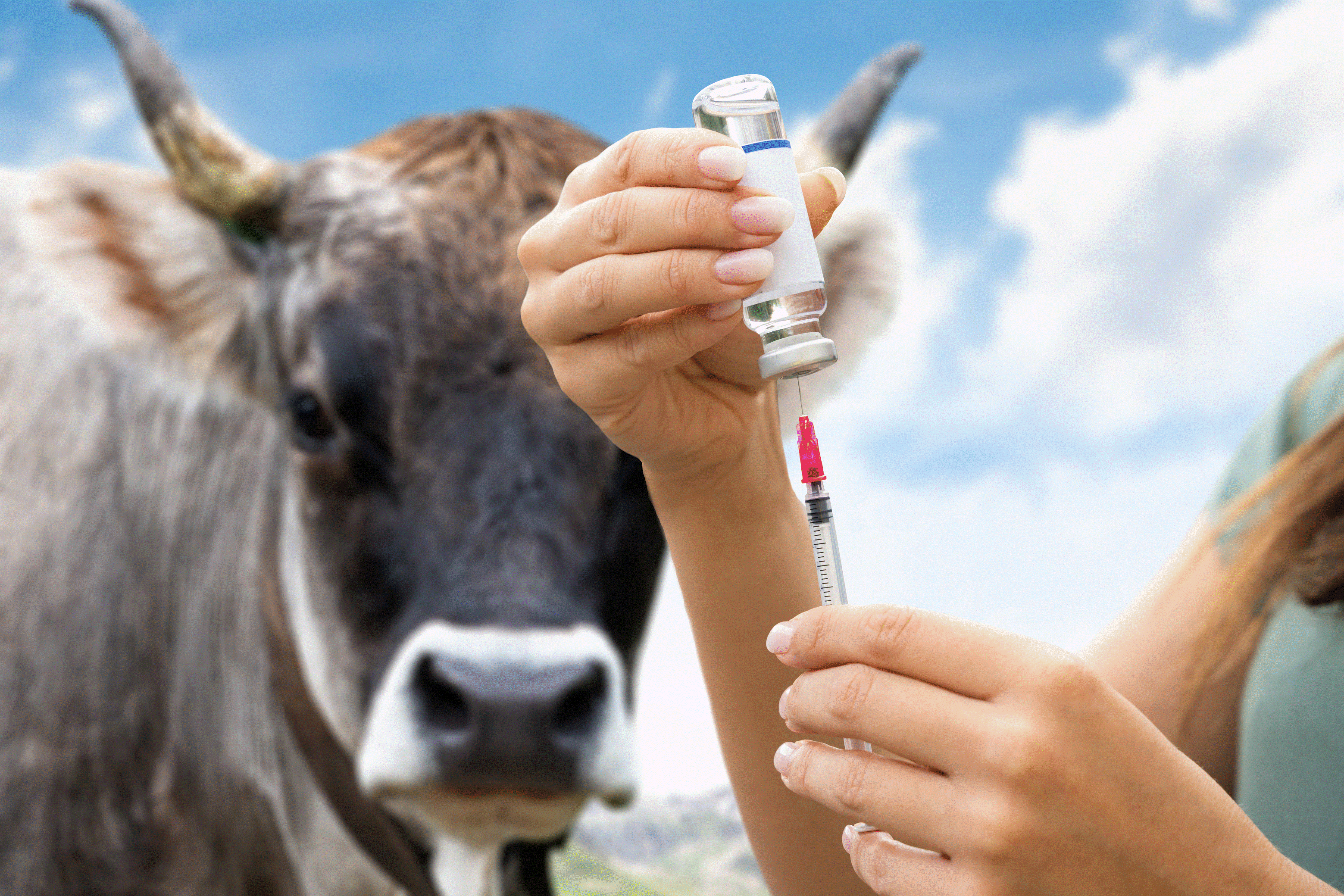 A self-made name " UNIRAY LIFESCIENCES" is a symbol of trust and reliability in the market. Apart from dealing in Veterinary pharma products & supplements, we have an extensive range of ayurvedic products. So, if you to become our franchise associate, then reach out to Uniray Lifesciences either by calling us at 9779455201 or mailing us at uniraylifesciences@gmail.com
By definition, Franchise is referred to giving authorization to a third person of selling & distribution under a set of instructions. The company has many fringe benefits to offer along with exclusive monopoly rights. It is a highly profitable business opportunity, especially for those who want to start their own business but have less capital to invest.

Animal Healthcare Sector Of India | A Brief
The Animal Healthcare system is approximately $600 million. There are different classifications of species under animal healthcare –
Livestock – About 51% covered by the domestic animals
Poultry – Approximately 35% is the poultry species
Domestic Animals – Cats, horses, rabbits, etc are quite common companion animals. It covers approximately 8%.
Aquatic – It covers only 5% and the rest 1% is others.
There are The distribution channels of the veterinary sector are broadly divided into –Indirect Distribution Channels – Hospitals, Clinics, Pharmacies, Drug stores, etc., and Direct Distribution Channels.
The rising awareness and initiative by govt. regarding vaccination against bird flu, viruses, etc play an important role in the driving force of the emerging Veterinary sector of India. There are 4 major zones of India as per prominent market – Northern, Southern, Eastern, and Western India. But Southern India is the dominating part covering 37% of the market demand. However, in the Northern part, there is a surging awareness and initiative taken by the state govt in animal healthcare.
Premium Quality Veterinary Medicines Range At Uniray Lifesciences
Tablets
Syrups
Capsules
Injections
 Supplements
 Oral Suspensions
Sprays
Powder
In general, the composition of medicines is quite similar to human medicines. The quantity given to an animal's only difference is t. Usually, it is 4 times higher than humans. The above-mentioned vet medicines are manufactured as per WHO-GMP guidelines. As the company has its own manufacturing plant, which is also ISO-certified. Also, we have approval from DCGI and FSSAI as well. Therefore, Uniray Lifesciences assured 100% safety and effectiveness of these drugs.
Top Veterinary PCD Franchise Company | Uniray Lifesciences 
Uniray Lifesciences is a well-established pharmaceutical company known for its "customer-centric" approach. The company was made to the list of Leading Veterinary PCD Franchise Companies in India. Coming to the veterinary franchise, the company is offering a wide range of pharma products along with many perks such as –
Rights Of distribution and selling – First of all, Uniray Lifesciences provides exclusive monopoly rights which means rights of distribution & selling.
Full-time assistance – There are no things to worry about, our company will provide you with full-time assistance for the smooth functioning of the franchise.
Timely Delivery of all the orders – Uniray assured timely delivery of all the veterinary medicines.
Affordable Range – We make sure that all the products are quite affordable.
No targets – Most importantly, there are no conditions and terms for achieving targets on a monthly, quarterly, or annual basis.
Free marketing & promotional tools – Lastly, by investing with Uniray, you will get assured free of cost-free marketing & promotional tools such as pens, notepads, etc.
Now, coming to the targeted locations – Uniray Lifesciences is targeting all the major states and its major cities for approaching interested candidates. States such as Punjab, Haryana, Himachal Pradesh, Uttarakhand, Maharashtra, Gujarat, Orissa, Tamil Nadu, and West Bengal. So, be a part of the Veterinary Monopoly Company and start your own business with Uniray Lifesciences!
CONTACT DETAILS
Name – Uniray Lifesciences
Contact Number – +91 98153 40201
Email Address – uniraylifesciences@gmail.com
Registered Address – Shop Number – 6 to 9, Ground Floor, Guru Kripa Complex, Palam Enclave, Zirakpur, SAS Nagar, Punjab, India, Pin – 140603
Frequently Asked Questions (FAQ)
Q – How to acquire a PCD Franchise for veterinary products?
A – You will need some mandatory documents such as qualification documents, Aadhar PAN Card, GST NO. and Drug License. Do deep research and reach out to a pharma company that suits you best as per your requirement.
Q – Did your company offer distribution rights?
A – Yes, Uniray Lifesciences is offering exclusive monopoly rights of distribution.

Top Related Searches
Veterinary PCD Pharma Franchise
Top Veterinary PCD Franchise Companies In India
Veterinary PCD Company In India
Best Veterinary PCD Pharma Franchise
Veterinary Pharma Franchise Companies In India
Veterinary PCD Company Franchise In India
Veterinary Medicine PCD Franchise